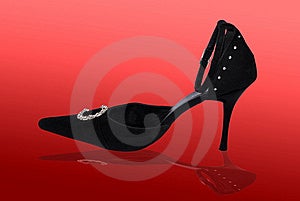 My love for shoes has no bounds because its very important in every outfit. It's the perfect accessory to glam up any boring outfit. Shoes are the number one accessory that stays same when i put on weight or lose weight . I get this surge of confidence and power when am wearing the right pair of shoe. Be it stilleto, pumps, sandals, its an accessory i cant do with out. Its much easier to shop for shoes than for clothes, it makes your legs look slimmer and well toned.
Marilyn Monroe once said 'Give a girl the right pair of shoe and she can conquer the world'.
I strongly affirm to that. The right pair of shoes is a
handmade shoe
. A handmade shoe is a personalised shoe, shoe that is made to your taste style and standard. I go for handmade shoes , when i shop for shoes. They might slightly cost more but its worth every penny spent on it.
ADVANTAGES OF BUYING HANDMADE SHOES;
I am sure you are probably wondering why you will bother yourself with handmade shoes while you can always walk into a store to shop for shoes instead. Handmade shoes are not bought off the shelf, they are hand crafted from start to finish to suit the owners needs.
Handmade shoes lasts longer than the machine made ones. So when you decide to buy the mass produced shoes, they may not have the perfect finish and will wear out easily. When you take advantage of the shoe crafted manually, they are made with the finest of materials and in such a manner to withstand any wear and tear.
It is very possible you might have experienced discomfort in the past, from shoes that are supposed to be 'your size' , but somehow failed to fit perfectly. Machine made shoes are very uncomfortable to wear.
A handmade shoe can be easily crafted to suit your feet as to provide with maximum comfort, and also prevent blisters, calluses and ankle wounds, because your exact measurment are taken before construction starts. You can choose how you want the shoe to look, like the colour, heel lenght, sole type and more. Apart from the opportunity to customize your own shoe, handmade shoes are beneficial from a health stand point, because they fit well and reduce the risk of leg aches and muscle cramps.
Handmade shoes are very unique and stylish because they are custom made, you will not see the shoe design else where. You stand out from the crowd.
Handmade
shoes are beauties to behold. And you can never go wrong buying one. With the right pair of handmade shoes , you can conquer the world.
You can find handmade shoes for yourself or your man here
http://www.johnlobb.com/en/shoes.
I PARTICIPATING IN A BLOGGER CAMPAIGN SPONSORED BY BUCKS2BLOG AND I WAS COMPENSATED. HOWEVER, ALL THE VIEWS AND OPINION ARE FULLY MINE.